Welcome to Center Self Storage
Affordable, High-Quality Storage Units
Center Self Storage provides affordable, high-quality, secure storage units for Jackson County and the surrounding areas in Michigan. We offer dry, ventilated storage units with 7 day / 24-hour access.
We are a family-owned and operated business serving the local community since 1987. Our storage units are conveniently located on Page Avenue between Jackson and Michigan Center. This location provides easy access to Michigan Avenue, I-94, and I-127.
Features Include:


• Dry and ventilated storage
• 7-day / 24-hour access
• 13 different unit sizes

*


• Camera monitored
• Gated a

nd

fenced in area
• Convenient location
• Competitively priced


*

Units from 5' x 10' to warehouse size

Sized to Fit All Needs
13 sizes from 5' x 10' to warehouse size.
If you need additional space in your home or business, are in the middle of moving, or you just need a place to keep your belongings safe and secure for a while, we are here to help.
We offer competitive month-to-month rates as well as long-term rates. Our facility is camera monitored, gated/fenced with the entire area being well-lit.
Dry and ventilated storage units with access 24 hours / 7 days week.
Please call us for the current rates.
5' x 10'
5' x 12'
5' x 15'
10' x 10'
10' x 12'
10' x 15'
10' x 20'
10' x 24'
10' x 26'
13' x 15'
12' x 24'
12' x 25'
Warehouse


Monitored Camera Surveillance

On-Site Manager
*

Well-Lite Premises

Gated and Fenced Area
Our security measures include a facility that is well-lit and equipped with multiple security cameras. Our property is completely fenced in and gated. Since the area is well-lit, this makes it convenient for those individuals needing access 24 hours a day / 7 days a week.
* An on-site manager is available during office hours.
We take seriously the
security of your property.

Protect your storage items from unnecessary damage. Save yourself from additional work by following these suggestions below.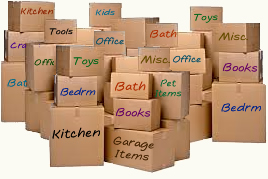 Mark contents on boxes.
Pack heavier items in the bottom of boxes, heavier boxes at the bottom of storage areas.
Store clothes and lighter items inside appliances and dressers to save space.
Pack books flat in small boxes so they will be easier to lift.
Put items you are likely to need often near the front of storage.
Leave a path to the back of your unit and space around the edges.
Place valuables near the back in unmarked storage boxes.
Drain gasoline from power equipment.
Store mirrors and pictures on their edges and pad them well.
Stand long items such as couches on end to save space.

Come join the long line
of our satisfied customers.
If you are interested in leasing a storage space in the Jackson area, we are the place to call!
Center Self Storage
3255 Page Ave, Jackson, MI 49203
Phone: (517) 784-7722
Fax: (517) 784-1021


Google Map

View Our Privacy Policy